Story-based learning is a time-tested and highly effective method for teaching students with a diverse variety of skills and needs. KneoWorld's immersive blended learning program harnesses the power of technology to help with SEL and positive behavior for learning, and cleverly combines both on and offscreen activities.
The Assign & Go nature of our program delivers complete lesson plans catered to each child's individual learning needs, allowing educators more time to support differentiated instruction at home or in the classroom.
Flagship program
Lessons and Challenges
Beautifully crafted stories are used as grade appropriate lessons, bridging conceptual understanding with problem-solving, and highlighting a student's learning progression with easy-to-use, data-driven insights.
KneoWorld provides educators with a complete package of stories, games, and lesson plans to support the existing curriculum. Mapped and measured to current standards, these lessons reinforce specific skills and concepts while providing students with offscreen, play-based activities to lessen the burden of computer-based learning.
The lessons can be used as they are or adapted to meet the needs of students during whole group, small group, individual, or out of school programs.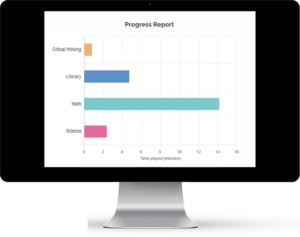 Mapped and measured to standards
KneoWorld's technology-based lessons provide immediate and measurable results through an analytics dashboard, allowing principals, teachers, and parents to monitor individual student progress. KneoAnalytics is simple, user-friendly, and makes reviewing academic growth effortless.
Game-based challenges are undertaken throughout the lesson to measure student progression. Teachers can instantly assess a student's academic advancement and can provide differentiated instruction by tuning the program to the learner's individual needs.
Included program
Adventure stories
Connect your students with our KneoExplorers and take them on an epic journey of discovery. KneoWorld is a fun way to engage students with story-telling while reinforcing skills integrated with reading, math, social studies, science, and critical thinking. Students become absorbed in each episode and are eager to take on each challenge as they arise. Learners encounter games throughout their journey that inspire creativity and problem-solving.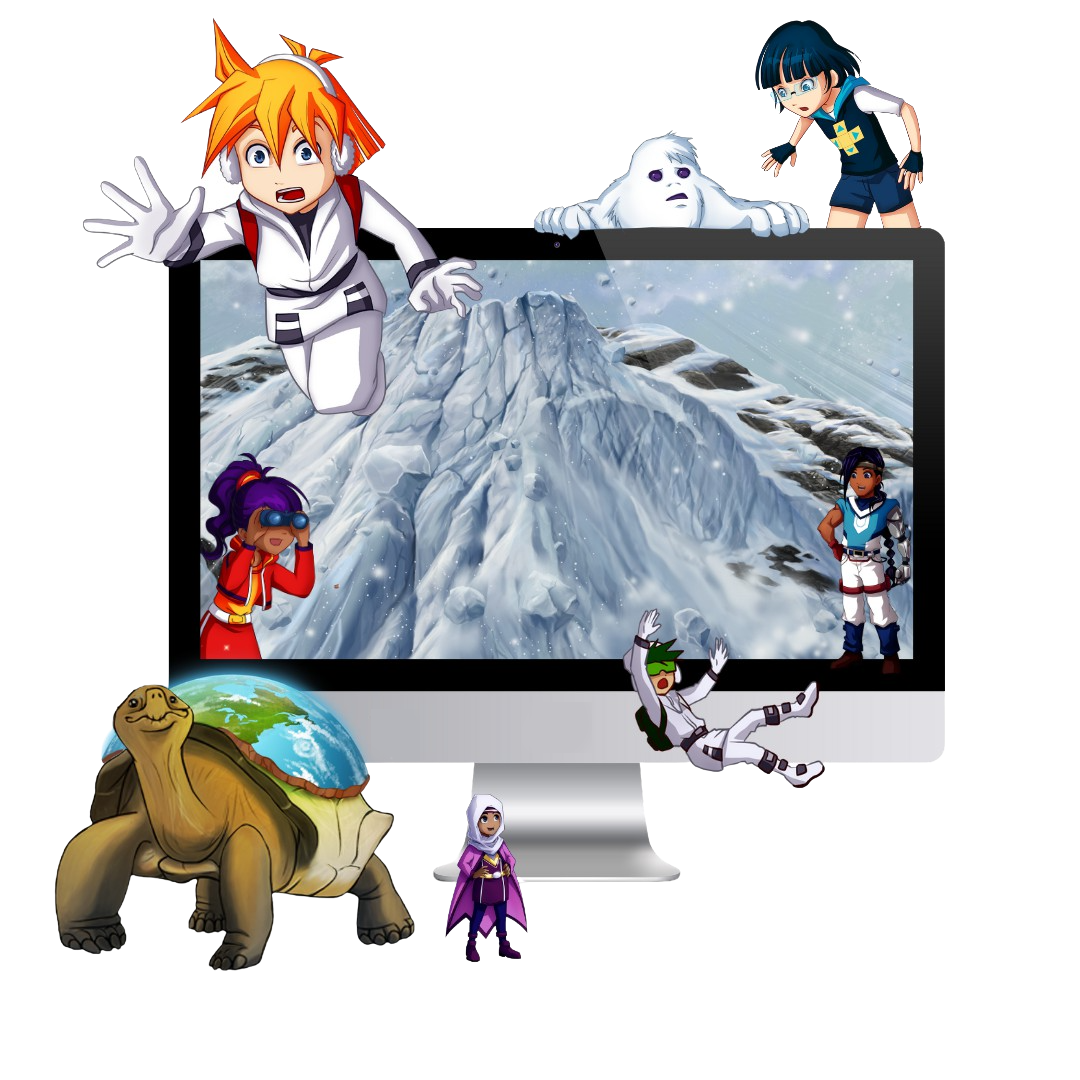 Included program
Brain Games
KneoWorld offers hundreds of standard and content-based educational activities to inspire and motivate. Through the power of play, students practice key skills in literacy, math, science, and critical thinking.
Our blended learning program provides students with games that challenge, engage, and encourage perseverance. Our wide range of grade and skill levels facilitate differentiated instruction and personalized learning.
Analytics measure the student's growth and development as they show what they know and what they are capable of.