Welcome to
Homeschooling Families
Our Homeschool program supports the unique needs of your children. Easy to use, reading and math enrichment for PreK- Grade 6. Our characters engage through stories and games. Kneoworld is affordable, powerful and flexible.

Individualized Learning
Our program can be tuned to your child's individual needs. Stories, Adventures and games captivate their imagination to make them want to learn.

Analytics and Data
Your child's progress is assessed via our analytics dashboard so you can see what they are learning.

Exclusive Membership
Access to our exclusive membership group. Gain tips to get the most out of KneoWorld and e-meet other homeschooling parents and teachers.
KneoWorld Curriculum
You receive a curriculum planner, with day-by-day lessons, workbooks and hands-on activities. We understand that every student learns differently, that's why KneoWorld Lessons are easily allocated by student's grade level or specifically by learning domain. This means that students can be learning math at one level and reading at another. The analytics guide you to your child's learning needs. You can easily toggle on and off access to our Adventures and Brain Games.
240+
Lessons & Plans
29
Adventures
100s
Brain games
Learning that
Caters to the need and ability of the individual
Engages, encourages, and empowers students
Reinforces instruction, identifies gaps in learning, and measures student growth
Offers a flexible, data-driven approach, with limitless digital resources.
Homeschool
What you'll get
Designed for today's learners
Access to our entire platform (from PreK to Grade 6)
Curriculum planner
Lesson Plans
Student Workbooks
Technical support
Hands-on activities
A new approach to STEM learning soon to launch.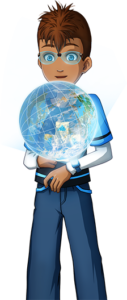 Homeschool KneoWorld Learning at Home
Choose from the following options and receive instant access to KneoWorld Homeschool Academy.
| | What you get |
| --- | --- |
| All lessons | |
| Analytics dashboard | |
| Adventures | |
| Brain games | |
| Curriculum planners | |
| Printable workbooks | |
| Exclusive group membership | |
| Money back guarantee | * |
| IT support | |
| Direct Debit from credit card | |
| | Buy Now |
* Money back guarantee – Monthly subscription 7 days, Yearly subscription 30 days
| | Monthly | Annual |
| --- | --- | --- |
| 1 Child | $6 | $60 |
| 2 Child | $12 | $95 |
| Family* | $18 | $120 |
"My kids and I love using KneoWorld to practice reading and math! The program is easy to use, and everything I need is provided to me ... nothing to set up or assign. My kids love the stories and games, they are colorful and fun. I really like the dashboard too, I can see how my kids are doing as they play games and complete lessons. The dashboard gives me great data to use for my records!"
Jennifer (Homeschool Mom)
Denver, Colorado